CHAOLI TECHNOLOGY CORPORATION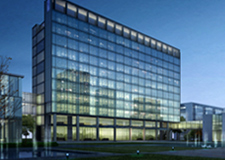 CHAOLI TECHNOLOGY CORP. was established in 1985 as R&D and manufacture of wide range QC testing equipment for building materials ( such as fire prevention, quakeproof…). Knowing that solutions for disaster prevention could be obtained via continually quality testing , we have already participated in CNLA's laboratory certify program from 1990. Years of testing experience plus equipment modified and updated , CHAOLI gained certification in 2003 ( CNLA-0824 Testing Laboratory ) and dedicate to building materials fire retardant tests.
CHAOLI TECHNOLOGY CORP. is not only a national certified testing laboratory, but also a professional testing equipments manufacture for building materials ( door / windows / curtain wall ).
CHAOLI TESTING LABORATORY conducts building materials safety tests as fire retardant test, water penetration test, wind resistance, air infiltration test for doors, windows, curtain wall and other materials, we can also conduct performance test as requested.
CHAOLI TECHNOLOGY CORP. is the only professional equipments manufacture for building materials here in Taiwan, over 20 years of experience for equipment modification and upgrade guarantee our clients' perfect satisfaction.
History
| | |
| --- | --- |
| AUG 1985 | Established in Xin-Zhuang, Taipei. Research and manufacture for QC testing instrument |
| OCT 1985 | Products of a series of ceramics class testing instruments as Bend Resistance Tester, Glaze Crack Tester, Deep Abrasion Tester, Distortion Tester and so on… |
| JAN 1987 | Products of aluminum Wind & Rain function tester. |
| MAY 1990 | Products of hydraulic testers; specifications 3"to 12. |
| DEC 1994 | Products of fire resistant doors tester. |
| JAN 1997 | Setting up Chaoli Heat Resistance Testing Laboratory. |
| NOV 2001 | Heat Resistance Testing Laboratory No.0824 (TAF) accredited by CNLA (former TAF) |
| FEB 2003 | Wind and Rain testing laboratory No.1011 accredited by CNLA (former TAF), taking the lead in Taiwan nationwide. (The sole domestic Accredited Laboratory) |
| FEB 2006 | TAF 1011 Wind & Rain testing laboratory extended pass: opening & closure test, welting intensity test, sheave slipping test, impact test, hinge reciprocating test. |
FEB 2011

TAF 1011 wind & rain test passed new accreditation:

Door and windows size

Determination of film thickness

ASTM Method of test for air permeability performance, water penetration performance, deformation under wind pressure, door roller durability.
JUL

2014

TAF 1011 wind & rain test passed new accreditation:

Methods of Performance Test of Panels for Building Construction CNS 8081 chapter 6.4, chapter 6.15

Method of Test for Building Components(Steel Panel for Roof) CNS 8183 chapter 3.3
FEB 2015

TAF 1011 wind & rain test passed new accreditation: :

Method of test for water penetration performance of building curtain walls and skylights- by dynamic pressure

CNS 13973 AAMA501.1

Method of test for evaluating performance of curtain wallls and skylights due to static displacements associated with seismic movements and building sway CNS14281 AAMA501.4
Laboratory Profile
兆立科技實業股份有限公司測試實驗室(CHAOLI TECHNOLOGY CORP. TEST LABORATORY) 目前已經通過。
認可編號
0824
1011
測試領域
溫度與熱
營建工程
TC0104
防火牆耐火測試
防火門耐火測試
LA2202帷幕牆正負風壓結構性性能試驗
LA2203帷幕牆水密性性能試驗
LA2301門窗抗風壓試驗
LA2303門窗水密性試驗
測試條件
防火牆 / 防火門
帷幕牆及門窗
測試方法
CNS12514、A330 5section 5,

7

CNS13972、A3367,CNS13974,A3369
CNS11526、A3235,CNS11528,A3237
對應ASTM標準
ASTM E-2074 Fire Doors
ASTM E-2010 Fire Windows
ASTM E-814 Through -Penetration
ASTM E-330 Wind Resistance
ASTM E-283 Air Permeability
ASTM E-331 Watertightness